Description
This Feather the Owl diffuser by Young Living is a sweet diffuser for kids and adults and it comes with a 5ml bottle of Lavender essential oil! Lavender is a relaxer and nervous system calmer and can help you rest and fall asleep easier at night. It is also wonderful for the skin.
Feather diffuses essential oil and has ambient nature sounds to help you fall asleep. It includes multiple options capable of diffusing essential oil throughout the night. It has a high output mode, which runs approximately 5- hours continuously. It has a low output mode which runs approximately 8 hours continuously. And, it has an intermittent mod which runs approximately 10 hours intermittently (1 minute on, 1 minute off).
It has a night light function with 10 different lighting options to fit any mood. The light can run independently of the diffuser mode.
It has a built-in speaker with five white noise variations.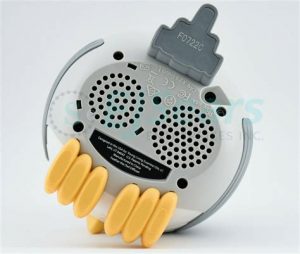 It has touch sensitive controls, simple enough for kids to use. Simply touch the owl's feet to turn on the diffuser.
It comes with an AC power adapter and an operation manual.